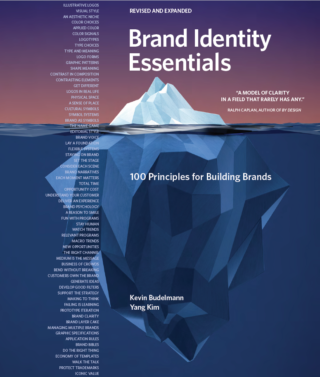 Brand Identity Essentials
Our book is available in six languages and is in its second edition.
Connect the dots between brand, experience, teams, and tools.
Connecting with customers today means connecting the dots. Future leaders will build integrated systems that activate messages and deliver value with better continuity and results. We will help you
Create Strategic Alignment
by finding ways to organize your teams and tools, design frameworks and systems, and create standards that move you forward.
Creating Strategic Alignment
Webinar Recording (39 min)
In this video, taken from one of our webinars, we discuss customer touchpoints from physical products and environments, digital experiences, service offerings, and training which should all add up to a cohesive whole.