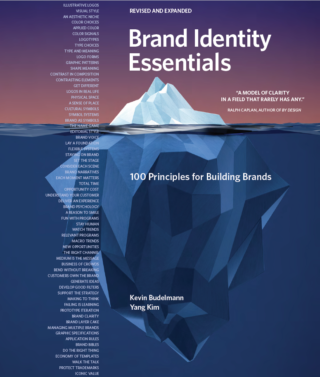 Brand Identity Essentials
Our book is available in six languages and is in its second edition.
The most enduring innovation begins and ends with people. Positioning for the future, value propositions based on what people value, and a clear roadmap help you increase strategic focus and create alignment.
You need to adapt.
All organizations face an increasing rate of change. The information technology revolution, globalization, and climate change have influenced customer buying behaviors, markets, and how people think about brands. Information is power, creating more customer choices and brand value pressure for competitors. It's not just change itself, but the rate and scale of change are increasing. There are two ways to deal with change: you can chase it or lead it.
New customer expectations.
The information age brings new variables and complexity to organizational challenges. Leaders will have to make new decisions to remain vital and stay ahead, but change is hard. The momentum of previous decisions can be the most difficult obstacle. Organizations need to think differently about their markets, competitors, priorities, process, and brands.
What stakeholders need now.
Knowing your brand meaning and company purpose sets a direction – a north star. A promise. Keeping the promise requires a sustained effort to engage and re-engage. Your marketing team is looking to attract and retain customers just as your people team is looking to attract and retain talent.
Kevin teaches information strategy Northwestern and team members have lectured at and several other institutions.
Above: Design Thinking workshop at the University of Michigan.