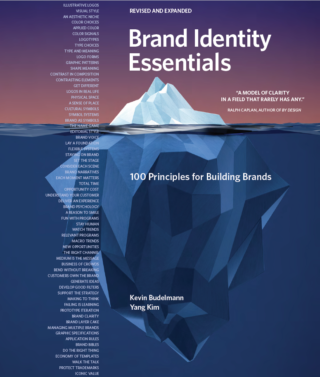 Brand Identity Essentials
Our book is available in six languages and is in its second edition.
Sustainability as Opportunity
Tell a better story and drive real change.
Climate change is among the
seismic shifts we all face
today. We help you audit your sustainability communications to best express what you're doing. We also help you better take strategic advantage by being a leader in your category.
"Their ability to study our organization and understand us – perhaps even better than we understood ourselves – shined through in the finished product."

Roland Ochoa, Director, Kelley | Uustal
---
What we do
Move your sustainability communications forward with an expert analysis of your current program and competitors. We create an actionable report to increase stakeholder alignment, build momentum, and define a path with clear next steps.
⚡ Review internal documents
⚡ Evaluate communications materials
⚡ Analyze competitive benchmarks
⚡ Competitive landscape mapping
⚡ Growth recommendations


---
What you get
We create a sustainability messaging report, including market insights and communications recommendations. We can also work on your product offering directly.
📋 Communications Audit
📋 Competitive Claims Report
📋 Growth Recommendations