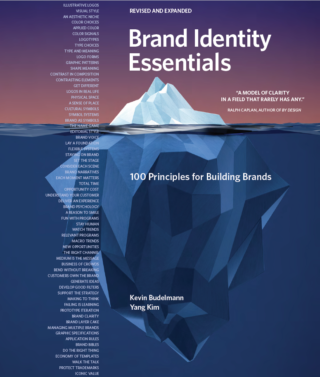 Brand Identity Essentials
Our book is available in six languages and is in its second edition.
Revitalizing a classic brand.
When we began to work with Cumberland, the furniture company had enjoyed a high reputation among architects and interior designers for 30 years. However, a new generation of architects and interior designers didn't know the brand and needed to better reason to connect. Cumberland asked us to increase awareness among younger architects and designers.

The Peopledesign team reinterpreted the classic, assumed qualities of Cumberland. We developed an awareness campaign around the "Modern American Classics" concept and integrated it into the brand personality and Cumberland's product offering, keeping it relevant to a new audience. The Cumberland program included a refresh of their brand positioning, several campaigns, original photography, and a marketing website.

We are extremely pleased. The rebrand and campaign and targeting a new demographic (young designers), annual industry publication statistics of brand recall among the target group showed Cumberland's growth from too small to measure to Top 10. The 18-month lifespan for the advertisements lasted more than 3 years due to their success.
Rob Clark
Director, Cumberland Furniture