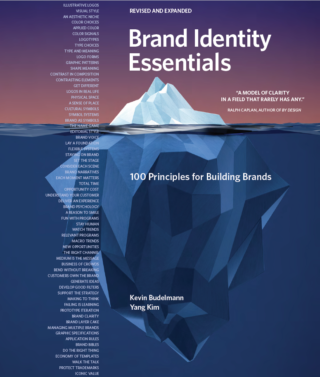 Brand Identity Essentials
Our book is available in six languages and is in its second edition.
B2C brand building and activation.
Globalization and technology innovation has created
new customer expectations
and increased competition. Peopledesign helps consumer and retail brands modernize and transform to remain relevant.
Find Focus
Staying relevant to consumers means being a
brand of choice
. We help you establish and communicate your strategic direction and brand voice.
Brand meaning/message
Define value propositions
Product launches
Segment marketing
Influencer marketing
Create Alignment
The new era requires new systems with different opportunities, technologies, and metrics. There is a greater need for
consistency and integration
. We help connect your strategy to a plan.
Advertising/activation
Digital strategy
Stores/physical presence
Brand standards and localization
Clients
Amway Care
Amway eSpring
Amway Atmosphere
ArtPrize
Fiat Chrysler
Founders Brewery

Grand Rapids Art Museum
Herman Miller Retail
Jaguar/Ford
Kelley | Uustal
Macatawa Bank
MC Sports
Mercantile Bank

Néstle
Neurocore
ODL/Zabitat
Spout.com
Whirlpool
X-Rite Pantone