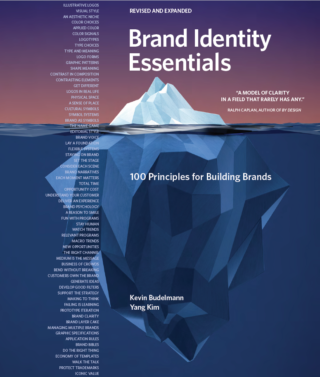 Brand Identity Essentials
Our book is available in six languages and is in its second edition.
Be who you and your customers need you to be.
Your brand is communication. Effective communications are 50% sender and 50% receiver, so you have to meet people where they are. Be who you want to be, but as important, be who your customers and employees need you to be.
"Peopledesign has been a key strategic partner in our branding initiatives. Their work is imaginative, inspiring, and meaningful in building our brand. We rely on Peopledesign to challenge us, provide creative solutions, and develop solutions in a fast paced environment. The results have been favorably received by our members and channel partners."

Tim Smith, VP Workplace Environment, The HON Company
---
What we do
We work with your leadership team and other stakeholders to understand your aspirations and goals. We work on your positioning if needed and focus on building a message, graphic identity, and brand toolkit to help you deliver and scale your message.

⚡ Brand audit
⚡ Stakeholders interviews
⚡ Competitive research
⚡ Trend research
⚡ Identity exploration

⚡ Message development
---
What you get
Our brand identity deliverables vary based on your needs, but we aim to work from a differentiated strategy to develop brand systems and a clear roadmap.
📋 Audience perception goals
📋 Competitive analysis

📋 Key messages

📋 Graphic identity
📋 Brand standards
📋 Brand assets
📋 CX opportunities
📋 Action plan