The Built Environment
The most significant risk for commercial design brands today is not being loved or hated – it's being forgettable.
Globalization and technology innovation has created new customer expectations and increased competition. Peopledesign helps manufacturers companies evolve, modernize, and otherwise transform to remain relevant.
Find Focus
Staying relevant to customers means being a
brand of choice
. We help you establish and communicate your strategic direction. We clarify the vision and seek step change.
Define value propositions
Brand message and rebrands
Launch new products or categories
Vertical/Segment marketing
Connect with A&D
Create Alignment
The new era requires new systems with different opportunities, technologies, and metrics. There is a greater need for
consistency and integration
. Next, we help connect your strategy to a plan.
NeoCon/physical presence
Digital strategy
Thought leadership
Global standards and localization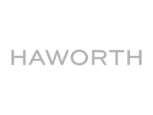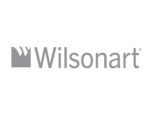 "Peopledesign is extremely strategic, creative, and organized. Unfortunately, you don't often see agencies excel in all three of these areas."
– Tracy Harrison, Haworth
"Peopledesign has been an invaluable partner. They are able to challenge our thinking in a productive way and encourage us to look at an ever-bigger picture."

– Lois Maassen, Herman Miller
"Peopledesign has been a key strategic partner. We rely on Peopledesign to challenge us, provide creative solutions, and develop solutions in a fast-paced environment."
– Tim Smith, The HON Company
"While President at ESI, I had the opportunity to work with Peopledesign on a rebranding project, which would entail objective and subjective, research with all the major constituents inside and outside the company. Through their holistic process, we were able to rebrand from a marketing perspective, but also,
reset our strategy
. This reset created expansion into new product categories, new market segments and new integration of tools to simplify the customer experience.
"This was my third engagement with Peopledesign at my third company. The results once again speak for themselves with a
40% growth rate
following the first major adoptions of the strategies. ESI continues to work with Peopledesign on continuing phases of the project, expecting continued success!"
– Mark Rhoades, President, ESI (Fellowes Contract)