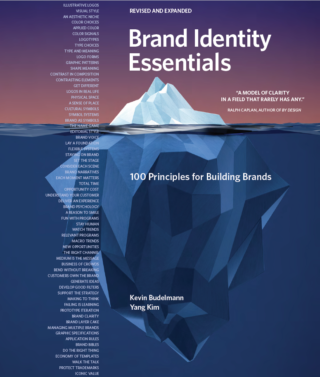 Brand Identity Essentials
Our book is available in six languages and is in its second edition.
Repositioning a leading materials brand for growth.
Wilsonart Engineered Surfaces, a global surface material provider, has always had strong distribution and traction with general contractors. Wilsonart, however, lacked traction with architects and designers - an audience that is often responsible for deciding which materials to use. Peopledesign was asked to help develop a strategy and accompanying experiences to create a connection with this new target audience.

Diving deep into unmet customer needs, tangent industry trends, and internal history we found a core theme. This theme tied Wilsonart's history of mid-century material innovation to the designer's desire for celebrating a material's capabilities and passion for design heroes. Learning from material advancement in other industries we built a narrative that reached the hearts and minds of architects and designers.

Peopledesign brought this narrative to life through print materials, an ad campaign leading to landing pages, as well as sales collateral. These materials also aided in sales training for the internal team.

Peopledesign is disciplined in how they question, learn, prioritize and lead a dynamic brand to find its voice. They are methodical and it pays off. Together we made it clear that Wilsonart not only delivers great products, it knows when and how to share its value with the A&D community.
Keith Sherman, VP Marketing