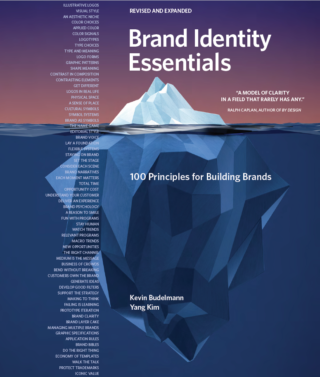 Brand Identity Essentials
Our book is available in six languages and is in its second edition.
Bridging long-term focus with right-now needs.
Despite being a top provider to Maharam, Momentum, Herman Miller, Haworth, HON, and other major furniture companies, changes in ownership created significant brand confusion in the marketplace. True Textiles was acquired by flooring leader Interface, then spun off two months before NeoCon – the industry's largest trade show. They were hurting from a lack of long-term brand focus, but also had an immediate need to make a statement at NeoCon.
True Textiles leadership engaged Peopledesign to help find a clear new direction for their brand while simultaneously designing a strong tradeshow presence. We began with customer research to sort out markets and their needs, along with brand measures of the key players in each market. We brought the findings in and together established a general path forward for the brand, leading with the Guilford of Maine brand. Our attention then went to designing the look and feel for the brand and tradeshow experience, including the proper assets needed to help them stand out.
After NeoCon, we were able to go back and flesh out the brand strategy, identifying "performance" as a key motivator for decision-making, specifically in the Office, Education, and Healthcare markets. We then set up a project roadmap to deliver a new identity program (videos, photo shoots, print, logo, web and mobile, showroom, sample books, and more).
The results were an award-winning NeoCon showroom that generated three-times the foot traffic from the previous year. The rebrand also led to an entire overhaul of Guilford's product offer, evolved internal sales training, and helped launch the newly refocused business.

The work put a feather in our cap as well. Graphis, The International Journal of Visual Communication, featured Peopledesign on the cover of its non-annual book, Branding6, titled, "Eight Exceptional Branding Case Studies." The publisher recognized Peopledesign as a Platinum award winner for showing a "devoted commitment to the client, dedication to the quality, and a continued focus on the project's financial success." B. Martin Pedersen, editor.
Peopledesign helped us have more focus. The recommendation to concentrate on vertical markets moved us ahead of the curve. The overall experience with Peopledesign has been extremely wonderful. They did an outstanding job.
Amy Robertson
Director of Marketing, Guilford of Maine