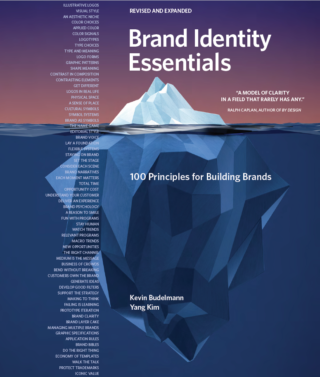 Brand Identity Essentials
Our book is available in six languages and is in its second edition.
Brand program inspiration and guidance.
Creating effective brand standards is a balance. How to allow for both consistency and variation? How to account for varied audiences and messages? We develop standards people want to follow.
"There is much I could share with you about the journey we've been on, and a huge debt of gratitude to you for creating the concept, direction, voice, and so much more we have deployed... We have come to appreciate more and more over time just how much you packed into the toolkit you presented us with a year ago."

Peter Spalding, President & CEO, Gordon International
---
What we do
We create inspirational and informative guides to help internal teams, external representatives, and production artists align to develop high-quality, on-brand materials.

⚡ Brand audit
⚡ Brand inspiration
⚡ Program design
⚡ Mental models and rules
⚡ Asset strategy
⚡ Guideline development

---
What you get
Our brand guidelines and results have wide acceptance among makers, marketers, sellers, segments, and the public.
📋 Brand/Campaign/Product Standards

📋 Inspirational guidebook

📋 Asset libraries
📋 Graphic/Editorial guidelines
📋 Documentation and knowledge transfer