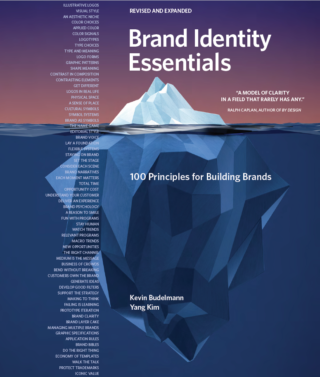 Brand Identity Essentials
Our book is available in six languages and is in its second edition.
Every customer interaction is an opportunity.
Each time you touch a customer, user, partner, or employee can make or break the promise of your value proposition. Whether physical, digital, or personal, successful interactions are the basis of good user experiences – and customer loyalty.
"To have someone who is willing to partner and participate as much as lead and offer great insight and perspective has been very important for us, and I would say that would be the greatest asset that Peopledesign offers: thinking."


Seth Starner, Business Innovations Manager, Amway
Kevin served as President of the Interaction Design Association (IxDA) and on the Global Board of Directors for five years.
---
What we do
We examine the dynamics of a specific interaction or series of interactions to improve and innovate.

⚡ Stakeholder interviews
⚡ User research
⚡ Touchpoint analysis
⚡ Interaction modeling
⚡ Concept prototyping

⚡ Backstage planning
---
What you get
We synthesize our findings to prepare clear recommendations and next steps regarding customer and user interactions.

📋 Audience Personas

📋 Interaction Strategies

📋 Team Considerations

📋 Horizon Plan