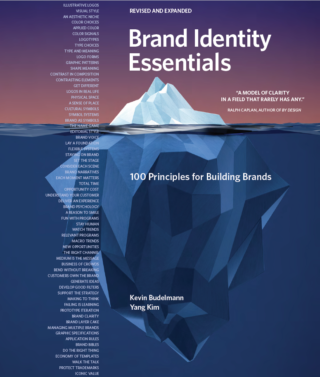 Brand Identity Essentials
Our book is available in six languages and is in its second edition.
Education Brand Marketing
From new technology innovation to lifelong learning, education is changing.
The landscape of Higher Ed is shifting, but the aim of education has not. Peopledesign helps colleges and universities evolve to remain vital to students, faculty, staff, alumni, and communities.
Find Focus
Staying relevant to students, faculty, staff, and alumni means being a
brand of choice
. We help you establish and communicate your strategic direction. We clarify the vision and seek step change. Then we help connect your strategy to a plan.
Clarify brand messages
Unify recruiting, development, and athletic narratives
Audience behavioral targeting
Leadership/departmental alignment
Align Teams and Tools
The new era requires schools to have new systems with different opportunities, technologies, and metrics. There is a greater need for
consistency and integration
. We help create student and faculty experience programs that drive change to define ideal interactions with a roadmap for tomorrow.
Communications strategy
Students and parent campaigns
Donor outreach
Re-connecting with Alumni
Digital strategy
Department and brand standards
"The Laker Effect program is overwhelmingly popular with all constituencies and we owe that success to your leadership and expertise."
Nancy French
Sr. Director of Communications
GVSU University Development
Collaborations
Aquinas College
Albion College
Davenport University
Grand Rapids Community College
Grand Valley State University
IIT Institute of Design
Kendall College of Art & Design
NovoEd
REP4 Rapid Education Prototyping
Stepping Stones Montessori School
University of Michigan