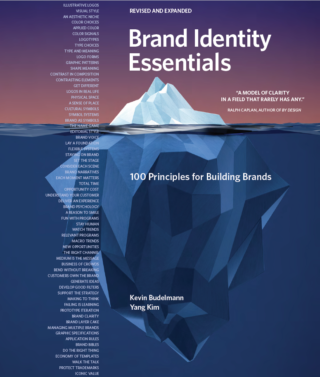 Brand Identity Essentials
Our book is available in six languages and is in its second edition.
Rethinking equity in education.

REP4
– Rapid Education Prototyping – is a national network of colleges and universities that empowers learners to design solutions that change systems currently presenting barriers to equity. The project was initiated by Peopledesign client
GVSU
, who asked us to be on the advisory team that helped conceive the effort and create the brand.
Peopledesign helped create the value proposition, name, graphic identity, initial expression, and brand guidelines.
The REP4 launch event had 4,200 registrants from 38 different countries around the world. Peopledesign is proud to be a part of this initiative and is very excited to see it get traction and inspire change.

Launch Session
Peopledesign was incredibly thoughtful about the process. They also paid a lot of attention to our backstory before jumping into branding. Their work had so much depth, and it was thought through so well. They made it easy for us to use it in many different ways, which will pay off in the long run.
Rhonda Lubberts, Associate VP for Marketing