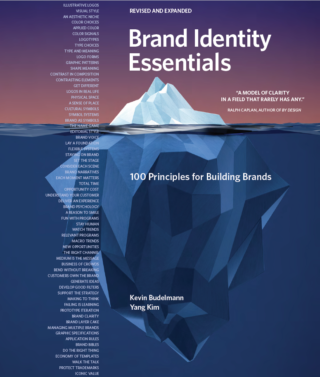 Brand Identity Essentials
Our book is available in six languages and is in its second edition.
Peopledesign helps commercial textiles companies with marketing and customer experience. We help them build brands of choice and enable growth.
Product Marketing
We help textiles companies position, brand, launch, and support brand programs. We know that textiles are often a key ingredient for a larger story.
Digital Marketing
We've been helping our clients with digital marketing since our founding. From websites to social selling, we help you navigate the digital landscape.
Segment Marketing
We've built campaigns and brands targeting corporate, healthcare, education, hospitality, residential, retail, and public/outdoor environments.
Tradeshow Marketing
We help material companies make their mark in industry shows.
Guilford of Maine
We helped True Textiles, Guilford's parent company, determine how to best focus the brand. We helped relaunch the brand, website, and marketing approach.

"Peopledesign helped us have more focus. The recommendation to concentrate on vertical markets moved us ahead of the curve."
Rob Harper, President

Herman Miller Textiles
We helped Herman Miller develop various digital initiatives to support its textiles offering including a designer specification tool and a production quality control user experience.

Peopledesign's work has always been highly creative, out-of-the-box, and outstanding. I highly recommend Peopledesign."
Kurt Slinglend, Director, E-Business & E-Commerce
We've worked with many built environments firms who produce, process, market and sell textiles.
Applied Textiles
Carnegie Fabrics
Guilford of Maine
Herman Miller
HON
Steelcase