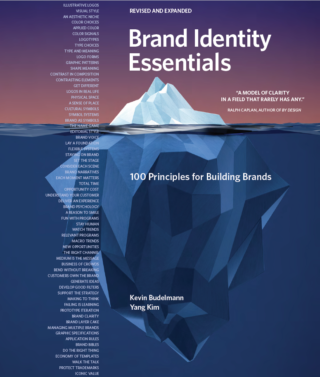 Brand Identity Essentials
Our book is available in six languages and is in its second edition.
Aligning brand vision and image.
Gordon International
is a modern furniture provider to the commercial design industry. Despite a half-century of bringing iconic products to market from design legends like Mies Van der Rohe, Le Corbusier, and Eileen Gray, the company presented itself as a commodity player.
We worked with the leadership team to refocus and repackage the brand, adopting a new philosophy and slogan: Gordon is Good. Gordon offers "good design" in the classic modernist sense with classics and new products that continue that tradition. Gordon is ready for its next chapter with a new focus, message, and graphic identity.
There is much I could share with you about the journey we've been on, and a huge debt of gratitude to you for creating the concept, direction, voice, and so much more we have deployed.
The time we spent with you was like going through a proverbial doorway.
We are fundamentally different today as a result, and we have come to appreciate more and more over time just how much you packed into the toolkit you presented us with a year ago.


Peter Spalding
President & CEO, Gordon International