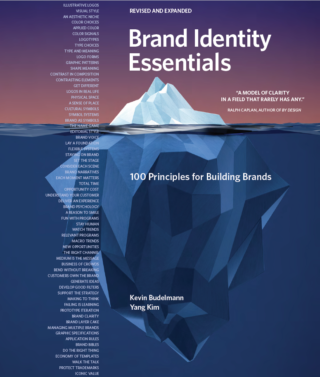 Brand Identity Essentials
Our book is available in six languages and is in its second edition.
Reimagining a business services delivery.
The Michigan Small Business Development Center is part of a national network of federally-funded organizations focused on helping entrepreneurs and local businesses start up, grow, and succeed. The Michigan SBDC offers high-value services, but the brand could be easily confused among other government agencies. The customer experience could be uneven for a distributed, geographically diverse workforce designed to serve customers on the ground. MI-SBDC asked Peopledesign to rethink their brand experience.
Through customer journey mapping, user experience design, and looking through a lens of digital transformation, Peopledesign worked with the MI-SBDC leadership and its consultants to reimagine how their services could be delivered. The effort included a tightened value proposition, message, and brand. As part of a multi-year transformation, our work on the MI-SBDC brand experience helped set a course for continued improvement and growth.
Thank you for getting the SBDC started on an important path. The new brand signifies a new chapter for the SBDC and kicks off the first of many important upgrades benefiting our team and clients.

Hannah Burmeister
Director of Marketing, Michigan SBDC