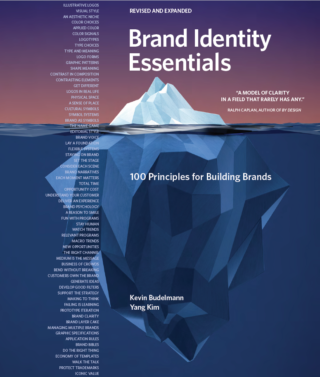 Brand Identity Essentials
Our book is available in six languages and is in its second edition.
We strive to be leaders in our community.
Kevin at Interaction20 in Milan, Italy.
Kevin
is an adjunct professor at Northwestern University since 2015 where he teaches graduate students about information and content strategy.
In 2019,
Yang
and Kevin published the second edition of Brand Identity Essentials. First published in 2010, the book has been translated into six languages and is available worldwide.
From 2018-2021, Kevin was on the Global Board of Directors for
IxDA
, serving as its president for the last year of his term.
From 2009-2012, Kevin was on the
APDF
(Association of Profession Design Firms) Board of Directors, serving as the organization's president for the last two years of his term.
In 2010, we co-founded the
AIGA
West Michigan Chapter. Kevin served as its first president from 2011-2013.
IxDA Interaction Awards jury in Medellín, Columbia.