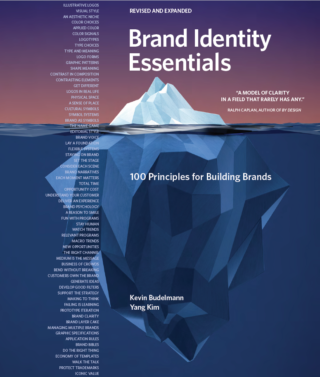 Brand Identity Essentials
Our book is available in six languages and is in its second edition.
Rebranding GP Bleached Board, a global paperboard manufacturer.
Georgia-Pacific is one of the world's leading manufacturers and marketers of building and paper products. Its Bleached Board business is a provider of paperboard material that gets converted into items such as paper cups, plates, and boxes worldwide. GP Bleached Board alone is a successful and growing entity that needed to better position and promote its capabilities.

Peopledesign helped rethink, rebrand, and relaunch the GP Bleached Board. We started with customer research and executive interviews to better understand the strategic objectives and market dynamics and worked with the GP Bleached Board marketing team to define a new brand for GP Bleached Board.

To paperboard specifiers, GP Bleached Board is just GP, so we built the new GP Bleached Board brand to be separate from, but fit within, the larger Georgia-Pacific brand. The icon represents both GP Bleached Board and what it makes. We used similar logic to simplify the product offering and naming scheme, reducing the complexity for promotion, selling, and ordering. The new GP Bleached Board brand program includes an updated message platform, creative assets, sales literature, and a website to come.