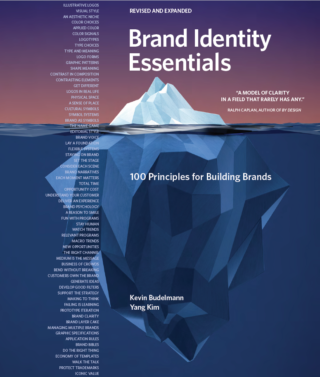 Brand Identity Essentials
Our book is available in six languages and is in its second edition.
Kelley | Uustal
Relaunching a premium services brand.
"Their ability to understand our organization shined through."
- Roland Ochoa, Director

Kelley | Uustal is a personal injury law firm and national leader in consumer advocacy. They have a reputation for taking on corporate Goliaths, often driving ethical changes in regulations and entire industries. Despite their unique approach and reputation, they struggled to stand out among more common personal injury firms – a crowded category with examples of redundant and banal claims. K|U needed a different approach to help them stand out and better express how they are truly different.
A focus on personal victories
Through market observations, trend analysis, and user research, we developed a new position that would better reflect how K|U adds value. Unlike transactional injury cases, people who experience catastrophic losses are seeking
emotional closure
– not just money. It's about a personal victory. The K|U team's genuine passion for partnering with victims on their journey led them to structure their firm for the longer-term commitment required for real justice.
Audience Mindset
The mindset for people who have suffered a catastrophic loss is less about money than emotional closure.
Unmet Needs
Primary research revealed unmet needs for plaintiffs, often more empathy and support, leading to opportunities for making a more effective client connection.
Customer Touchpoints
Customer journey mapping allowed us to build a comprehensive brand program, including a new website, campaign, promotional films, and more.
New Aesthetics
We developed a new brand program to reflect the new position including the graphic identity, imagery, and message.
New customer journey
Peopledesign identified new paths for delivering value. We mapped plaintiff stages of grief to the customer journey so K|U could better support plaintiffs with emotional and educational interactions.
Holistic brand program
Through a multi-year partnership with K|U, Peopledesign focused on
business
,
brand
, and
service design
issues for both plaintiff clients and referring attorneys. The new award-winning K|U program includes targeted brand narratives, business systems, client onboarding kits, photography, video, building graphics, website, and more. A digital advertising campaign features a series of short documentary-style films that help tell the K|U story through the eyes of their clients.
A different story. A new chapter.
"Let's get on the phone with the big brains over at Peopledesign. That's what I would say repeatedly as we pushed through our brand evolution project. In the end, their ability to study our organization and understand us, perhaps even better than we understood ourselves, shined through in the finished product."
- Roland Ochoa, Director, Kelley | Uustal