Commercial Design

Brand and Customer Experience Innovation for the Commercial Design industry.
We help commercial design providers (furniture, materials, textiles, lighting, flooring, architecture, etc.) define market opportunities, refine value propositions, rebrand, rethink market programs, and reimagine their customer experience.
We have a long history in the commercial design industry, starting with Herman Miller.
Read our story.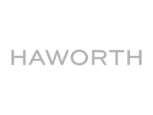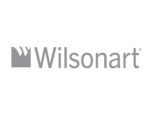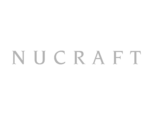 BE (Built Environments) Checklist
COVID. Hybrid. WFH. Emerging tech. Globalization. Each creates challenges and opportunities for innovation. We help you get clear, get organized, and get moving.
We help you:
✅ BE Good. Good design means a commitment to aesthetics, quality, and craft; good stewards commit to diversity and sustainability. We help you build your design focus and story.
✅ BE Well. While ergonomics have become table stakes, holistic wellness goes beyond physical health. Think mindfulness, collaboration, and purpose. We help you define what wellness means to your brand.
✅ Be Targeted. You can't be everything to everyone. Targeting messages and markets can cut through the clutter to help you hit your targets. We help you deepen your understanding and create focus initiatives for target segments.
✅ BE Influential. Commercial design buyers don't specify furniture without whispers in their ears. We help you with influencer marketing approaches that can broaden your appeal and relationships with A&D, CRE, Reps, Dealers, and more.
✅ BE Productive. For corporate buyers, productivity is the name of the game. Technology support is no longer just a talking point. Your story must support work styles, lifestyles, and client and end-user preferences.
✅
BE Visionary.
To be better, you have to be different. Where are you on hybrid work? Privacy? Technology? We help you
stake a claim
and communicate your position on the future of work.
✅
BE Smart.
What about marketing isn't digital today? Where does marketing end and sales begin? It's about technology-driven metrics, feedback loops, adjustments, and blended implementations. We help you build and manage
smart marketing programs
.
✅
BE Yourself.
Your brand is your identity. Who are you to your customers, dealers, reps, partners, or employees? We help you define or refine your unique and
meaningful brand
identity.
When you pursue a vertical market strategy, it is essential to understand and reflect the uniqueness of each audience and market landscape. You'll need customized products, services, and messages.
Applied Textiles
Carnegie Fabrics
Cumberland Furniture
ESI/Fellowes
Forbo Flooring
GMB AE
Gordon International
Guilford of Maine
Gunlocke
Herman Miller

Haworth
Highmark
Hazen & Sawyer
HON
INDEAL
Indiana Furniture
Inscape
Interface
izzydesign
Knoll
Landscape Forms

Lorin Industries
Nucraft
ODL/Zabitat
Progressive AE
Saganworks
SitOnIt Seating
Steelcase
Turnstone
USAI Lighting
Vaxcel Lighting
Wilsonart